DAS For OpenText Content Suite and MGS Solutions
MGS applied Digital Acceleration Solutions (DAS) exclusively for OpenText Content Suite and MGS Add on modules.
DAS is a family of capabilities that work together to provide in-application training, guidance, and support through content and collaboration. Users see an entire end-to-end process, so they understand their role and that of the application in the organization's success.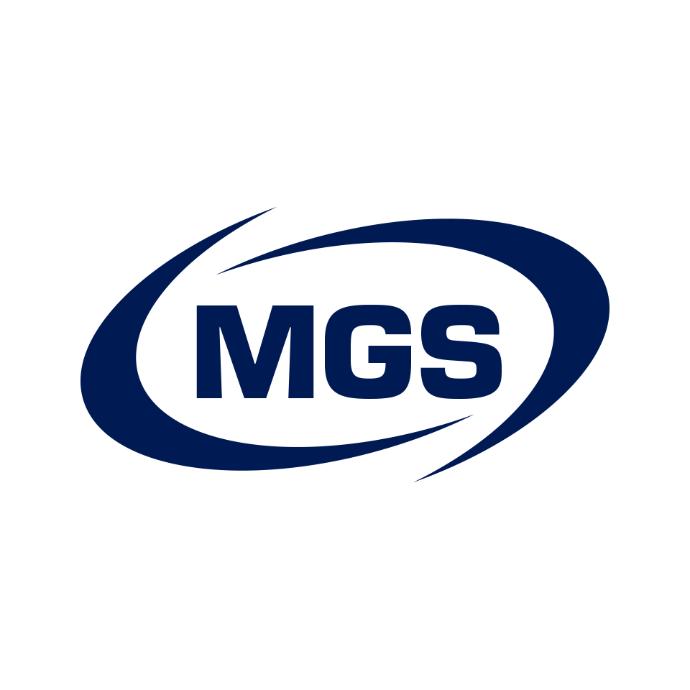 Correspondence Management Workspace For OpenText (CMW)
MGS has released successfully a Correspondence Management Workspace for Open Text (CMW)
MGS CMW is a unified, and integrated solution for managing physical or electronic correspondences. CWS enables organizations to manage complex correspondences and large volume of content across the enterprise easily and smoothly, using robotic capture, machine learning, advanced content and collaboration system. The system delivers secured, centralized, personalized and interactive correspondences, as well as an automated processing and archiving. It can capture, track, manage, monitor, index, save, and link various types of correspondences.

Request Datasheet

Policy & Procedure Management For OpenText (PPs)
MGS has released successfully a Policy & procedure Management for Open Text (PPs)
MGS PPs is an advanced solution that manages and controls document security, easily collaborates on policy updates, publishes content to the community, distributes policies to employees, tracks e-signature on the documents. PPs uses workspace for each policy and interconnect with other systems to track procedures. A quality documentation solution with out-of-the-box functionality that digitalize, standardize, archive, and automate your entire policy lifecycle. PPs streamlines your governance, risk and compliance processes.

Request Datasheet

Patient Digital Record For OpenText (PDR)
MGS has released successfully a Patient Digital Record for Open Text (PDR)
MGS PDR efficiently captures, extracts, classifies, validates, processes, distributes, secures, manages, and archives all information for an individual patient. PDR creates workspaces for each patient based on each visit, it stores variety of content, digitizes the information & workflows, and fully automates business processes. The platform integrates with EMR and add the unstructured content to provides a holistic and complete view for a patient case, and optimize the patient safety and quality of care for the healthcare providers.

Digital Quality Management For OpenText (DQM)
MGS has released successfully a Digital Quality Management for Open Text (DQM)
MGS DQM applies the social and behavioral science theories and concepts to organizational development and change. The aims are to digitize all management related activities in a single interface, to integrate management functions, to put them into actions, holistically, through the 5Ds methodology. The DQM has an out of the box management processes. This solution gathers GATES Group, a provider of healthcare management solution, and MGS, a leading company in digital transformation.

Request Datasheet

Legal Case Management For OpenText (LCM)
MGS has released successfully a Legal Management System – LCM.
MGS LCM is a legal practice management solution, it Digitizes, standardizes, archives and automates smoothly the legal case lifecycle. LCM offers building cases and litigations, creating workspaces, case management, regulations, document storage and management, review and approval, archiving, tracking, record management, messaging, audit trails, activity log, document retention/deletion, deadline and time tracking, calendar management, task management, contract management, reporting, alerting, monitor risk, follow up, legal case templates, litigation holds, corporate law and more.

Request Datasheet

Contract Management System For OpenText (CMS)
MGS has released successfully a Contract Management System – CMS.
MGS CMS has a friendly, and customizable user interface, it manages securely physical or electronic contracts, proposal, orders, etc. by transforming contract management from Silos document workflows to intelligent and connected work processes.
CMS uses workspace, it digitizes, standardizes, archives and automates smoothly the contract lifecycle—from initiation, creation, negotiation, and execution, to expiration, using robotic capture, machine learning, advanced content and collaboration system.

Request Datasheet

Banking Process Automation For OpenText (BPA)
MGS has released successfully a Business Process Automation solution – BPA.
BPA is a bundle of Automated Banking Processes Over Open Text ECM. BPA has been successfully created, developed and implemented by MGS using Open Text ECM Solution (#1 ECM-Workflow Solution worldwide) by automating more than 100 processes for more than 15 banks.
BPA system provides customers the ability to automate their banking processes with minimal time and effort. Fully configurable business rules that allow the system to comply with different customer requirements OpenText ECM and Workflow allow customers to configure exiting processes as well as building new processes. In addition to managing content inside and outside the BPA system.
Built-in reports and Dashboard that provides comprehensive analytics and output.

Request Datasheet

Intelligent Robotic Capture For OpenText (IRC)
MGS is glad to release a new product "Intelligent Robotic Capture for Open Text". IRC is an advanced capturing solution developed using Automation Anywhere and OpenText technology. IRC efficiently capture, store and access any type of incoming information; powered by a robotic machine learning to fully automate the process of capturing data and support the digital transformation.
Watch

IRC video

and subscribe to MGS Youtube channel to get our latest updates.
MGS is appointed to distributes ACL Audit Solutions in Kuwait
October 2, 2016
MGS is ACL solutions provider in Kuwait.
ACL is a market leader for end-to-end Audit solution providing Audit Analytics to GRC (Governance, Risk and compliance). ACL helps all types of organizations to focus on the risks where there is maximum improvement opportunity and clearly illustrates the impact and value of results to the business.